Notice of Temporary Closing(HOUSE1891 / 901venue)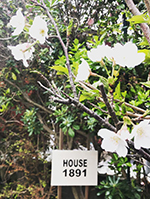 [HOUSE1891] and [901venue] will be closed for the time being to prevent covid-19 spread of the infection.
We will inform you about the future Open depending on the situation.
Krama-Online shop can continue to be used as usual.
http://krama.shop-pro.jp

We would like to thank all those working at the forefront, such as healthcare professionals, under the declaration of emergency.
Please continue to pay attention to your physical and mental health, and spend the time born in this situation meaningfully and healthy every day.
Looking forward to seeing you again with a smile.