Online shop news -Increased handling of krama.(2020.5.15~ )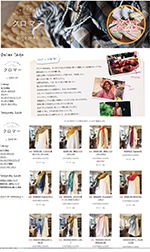 2020.5.15 ~ We have expanded the handling of our krama in the online shop.
New update including the new and first-runs of krama!
In addition, we continue to the Campaign,
[Krama fabric masks to customers who purchase over 7,000 yen including tax].
....
[ Online Shop] http://krama.shop-pro.jp
...
During Wakana Morita stay in the HOUSE1891 you can choose from hundreds of krama in the atelier to show and select for you with asking your favorite. By phone, sending images, messenger or LINE video call, etc. Please feel free to contact!!
Phone 080-5058-4258(Wakana.Morita)
Mail info@krama100.com
FB https://www.facebook.com/BBwakana